Prom 2019 – The Shoot
Bright and early!  Our models are energized and ready to work for the camera.  Our 2019 Prom shoot started at Monarch Beauty Hair Styling and Makeup Studio where Javier Villegas and Sara Perez assisted us with hair and makeup.  Thanks Monarch Beauty for the flawless styling and makeup. 
Aside from having a blast with your peers, prom is all about dressing to the nines and feeling amazing in the process. – Alissa
As the ladies were busy prepping for the shoot, the fellas made their way downtown to do a few test shots.  Special thanks to Truly for your Photography by Shay for capturing all the Great Shots.  With the girls making their debut, we headed to the heart of downtown Houston where we popped into the Magnolia Hotel.  Chic and elegant was the vibe and the setting was what we needed to set the tone for the shoot.  Thank you Magnolia Hotel for being such gracious hosts.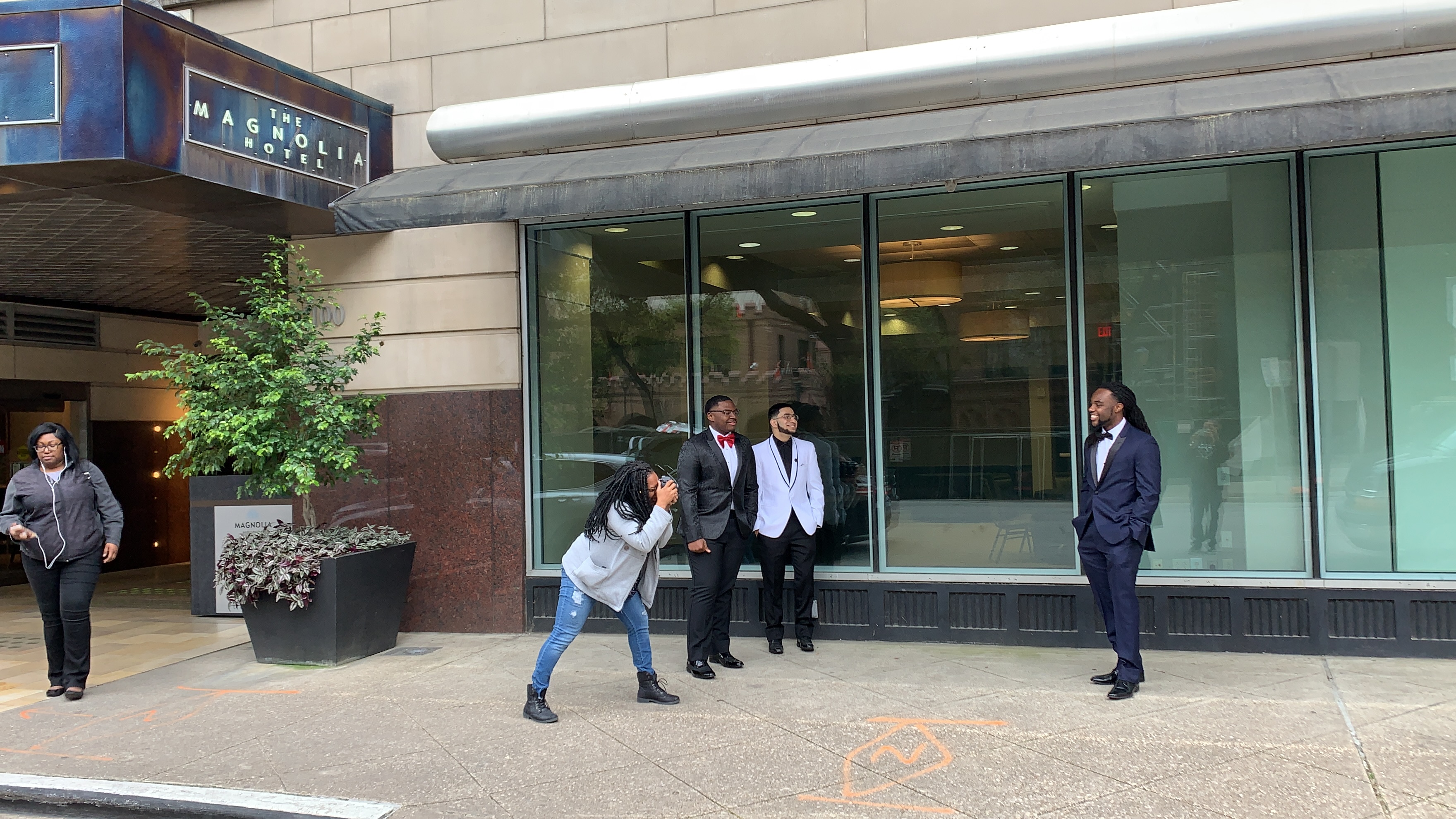 A huge thank you to everyone who supported the Allen Johnson Formal Wear first prom photo shoot.  Thank you to our models that totally ROCKED this shoot: Alissa, Kamorye, Nia, Mohammed, Norris and Tyrik.  Special thanks to our wonderful parent assistants, Ayda and Deandrea who made sure we didn't lose anything or anyone.  Thank you to the family and friends who sent their support through prayers and encouragement.  See you next year!